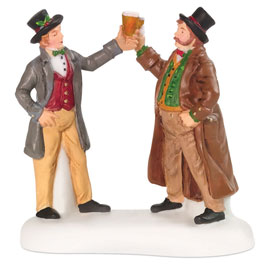 Those of you who carry Lenox or Department 56 can breath a bit easier. A private equity group led by Clarion Capital Partners LLC purchased the company out of bankruptcy court this week, after the courts opened bidding for a second time.
Unlike the original deal with KPS Partners, the Clarion package includes the Deptartment 56, Dansk, and Gorham brands. The deal should close within the next month, with past Waterford CEO, Peter Cameron, at the helm.
Thank goodness. Those little amazons in the Dickens Village were getting nervous.
{ 0 comments }