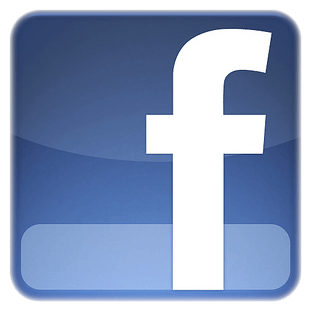 Editor's Note: Be sure to check out a newer post that includes solutions for both fans and page admins by clicking here.
Isn't Facebook supposed to be the magical tool that levels the playing field for small business, non-profits, and grass roots movements? Once upon a time, maybe…but not so much now.
Last week, an interesting (and by "interesting" I mean "stunning") tidbit began appearing at the bottom of status updates posted by page admins, visible only to them—the number of people each post reached, accompanied by the percentage of their total fan base it represented.
The number shown doesn't represent the number of your fans online at the moment; it's the abysmally small number Facebook bothered to publish in newsfeeds.
Yeah. You read that correctly. Most of your fans don't receive your posts. At all. In any way, shape, or form. Facebook is only sharing them with fans who repeatedly return to your page, post on your page, comment on your page, or otherwise engage on your page.
In other words, the minority.
The following day, another tidbit appeared, just to the right of the scary percentage—a "Promote" button. Tap that, and you're asked to pay for the rest of your fans to see the post.
Uh huh. Read that one correctly too. Pay to post.
Not to advertise—to reach the fans you already have. The ones who thought clicking "like" added you to their newsfeeds.
Out of sheer curiosity, I clicked Promote, then began crunching numbers. If I want a post to reach all 90,600 fans of The 3/50 Project, I need to pony up more than $500.
Per post.
Which simply isn't going to happen.
So how do we work around the roadblock? There's a back door solution, but we can't make it easily visible, since we're barred from putting "calls to action" in the Cover photo or a pinned post. (The pinned post policy has been changed; thanks to JDavidbeatty for the heads up. You cannot, however, put calls to action in the cover photo—that hasn't changed.)
Which is why I'm pinning this blog post, once it posts to the Project's FB page (legit, by Facebook standards).
Click image to view larger version
For Fans: How to keep receiving posts from FB pages you've "Liked"
1. Find a page you've "liked."
2. Hover you mouse over the "Liked" button. Which may or may not work.
3. Try clicking the "Liked" button. That also may or may not work.
4. After clicking "Liked," try hovering over it again. This may or may not work.
(Sensing a theme? Access isn't consistent…nor intended to be easy, I have a feeling. Please keep trying.)
5. Once you (finally) get a drop down menu, confirm "Show in News Feed" is selected.
In theory, this should put all more posts from the page back in your newsfeed.
Or not.
Hard to know, since the only way to test it is to keep visiting every page you've "liked" to compare their posts to your newsfeed.
(Which no one has time to do. We understand.)
Facebook's new pay-to-post format is obviously intended to increase revenue, now that shareholders are involved. Sadly, it's also a killer for their most fervent users—non-profits and grass roots movements who have built a significant following. Pages with deep pockets and corporate backing will be able to buy their way into newsfeeds, but those of us without endless cash reserves are already invisible, thanks to this new twist.
And by "new" I mean [fill in your favorite expletive].
- – - – - – - – - – - – - – - – - – - – - – - – - – - – - – - – - – - – - – - – - – - – - – -
If you feel Facebook needs to roll back this pay-to-post change, please click the Facebook share button below. If enough users push back, there's at least a slim chance they'll reconsider, having done so on similar initiatives in the past.