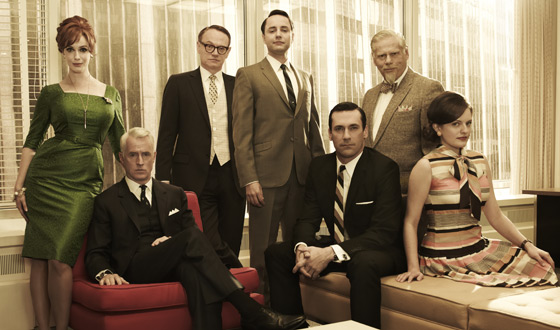 I'm hooked on Mad Men. And I'm in NYC a half dozen times yearly.
And I'm going to hit as many of these spots as possible.
Welcome to the Mad Men Map, courtesy of WNYC. The pins mark hotspots featured in the past five seasons of the hit show, for those who'd like to sip at Sardi's, frolic at the Forum, or do whatever it is one does when checking into the Sherry Netherland for a few hours (:::ahem:::).
Break out the martini shaker—we've got a lot of time to kill before the next season begins.
Click here to visit the full size version.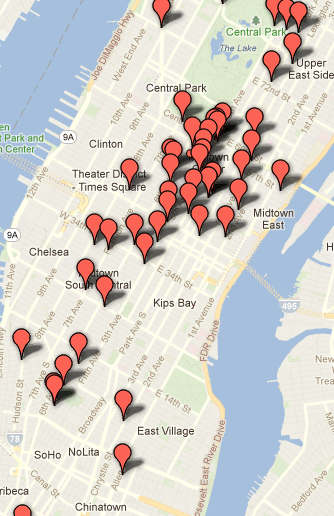 ;