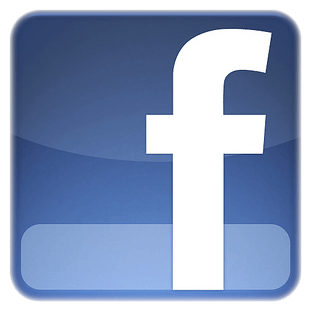 It's a sacred rule in business: Never, ever, ever bring up politics, religion, or sex with a customer. Period.
Surprise, folks. Facebook is doing it for you…whether you like it or not. Remember when you "liked" the NRA, Planned Parenthood, Glenn Beck, or I Love Jello Shots three years ago? Facebook does, and they're pushing those pages to your friends' newsfeeds, with your name attached.
Worse yet, there's no privacy setting that prevents it.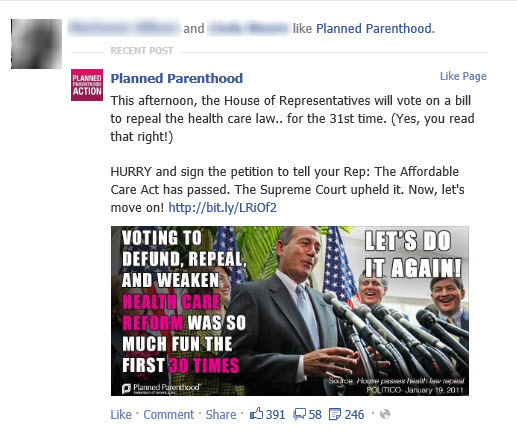 So where's the risk? A personal page is a personal page.
Maybe not.
You see, most business owners (and a surprising number of employees) count at least some of their customers, clients, colleagues, and contacts among "friends" on their personal profiles. If that's you, any political or potentially sensitive page that's been "liked" in the past can broadcast to your friends' newsfeeds, with your name attached. Not a problem for universally respected pages like The 3/50 Project, but a potential nightmare if that "WTF?" page (yes, there really is one) begins popping up in front of clients.
Awwwwwwwwkward.
Given the fact this is an election year, anything even remotely political is going to really hammer away. 'Tis the season….
So how do you stop this virtual hijacking of your "Likes" list? According to ZDNet.com:
If you're concerned that inappropriate content might appear in your friends' News feed under your name, you should immediately go through the list of pages for which you've clicked Like, and Unlike any that you think pose the potential of embarrassing you.
You don't need to un-like everything—just the pages that might put you in a pinch. If their focus is something you wouldn't bring up in person with your most respected customer, drop it.
Quick.
A couple of important footnotes:
• From all appearances, this is only flowing through personal profiles–I have yet to see a business page's "likes" list broadcast to fans.
• These are not sponsored links or paid ads—the pages themselves have not paid or signed up for this activity.
- – - – - – - – - – - – - – - – - – - – - – - – - – - – - – - – - – - – - – - – - – - – - – -
7.17.12 Update (thanks to IBEllen for the screenshot):
Pretty sure the two FB users who "liked" Drugstore.com didn't intend a KY ad to show up on all their friends' newsfeeds with their names attached. Worse yet?
They're co-workers.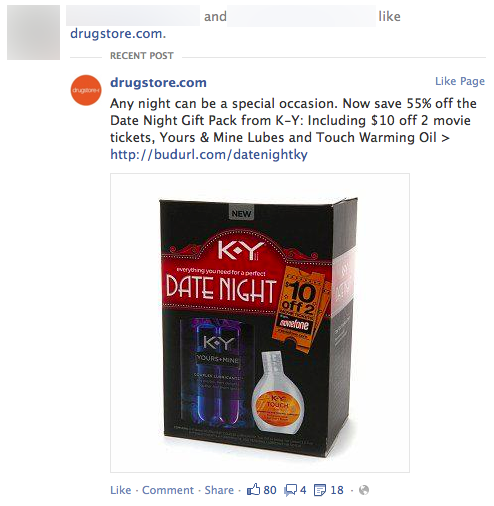 - – - – - – - – - – - – - – - – - – - – - – - – - – - – - – - – - – - – - – - – - – - – - – - 
If you think this is helpful, please click one of the "share" buttons below. The more Facebook users who know about this, the more that can protect their reputations from questionable choices made long ago.