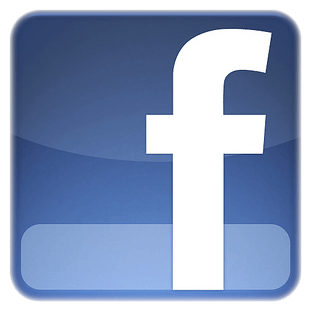 For the most part, I like the new Timeline layout on Facebook Pages (with the glaring exception of their "no promotions or ads on your Cover" rule that's just plain absurd). Today, however, I hit a new twist that has me practically levitating: The overhauled Events set up is a train wreck of a mess. 
Original Coke vs. new Coke
The original Events version = Black
The new Events version = Red
Location address options made them easy to read at a glance. The choices were:
- venue name, or
- venue name + street, or
- venue name + street + city and state
Locations get one line of space, jamming everything together. Great if your venue is significant enough for Facebook to deem "mapping worthy;" lousy if your venue isn't. Disasterous if your venue is in a building that's shared with another business, since that's what will show up as your location.
"Start time" and "end time" were entered, then remained static.
"Start time" and "end time" now have time zones attached….and they can only be adjusted if your venue appears in Facebook's auto-mapping system (see problem above). If not, and if the venue is in a different time zone, too bad, so sad. It's going to post with the zone you live in.
Event images are added prior to posting to the wall.
Event images can't be added until AFTER the event posts to your wall. (Where's the logic in that?)
Events post as a new status update, top of the Page, compete with event image.
Events post as tiny text-only Activity listings, in the righthand column, with no image, making them virtually invisible. To post them as status updates, you now have to take an additional step and Share the event to your Page (after it's posted as an Activity).
My trip through FB Events hell
The lack of multiple address lines is a real problem for those of us who hold events in outside venues. Today, I posted an event to be held in a Colorado location whose Community Center doesn't appear in Facebook's automated mapping system. That meant I had to cram the entire address in (venue name, street address, city, and state) into one single line. Harder to read, less user-friendly.
The real trap door came a moment later, when I entered the event's start time. Facebook's automated system showed the times as CDT since that's where I live. You can click the gray time zone label to change it, but….your location address can't include a venue name that's not in their mapping system.
So I removed the venue name (yikes), leaving only the street, city, and state…which Facebook recognized…
…as the local NRA office since, apparently, they share the building.
So now, the event has posted, with the wrong time zone, a long jammed up location address (sans NRA), and a follow up comment telling folks to ignore the time zone.
Given the critical importance of doing everything possible to appeal to consumers, small businesses need a simple system that gives their events high visibility with the least amount of hassle…not new twists that decrease visibility and limit their options.
Facebook, what the heck were you thinking?